If you're still thinking that Geology or landscape in Northern France corresponds to these pictures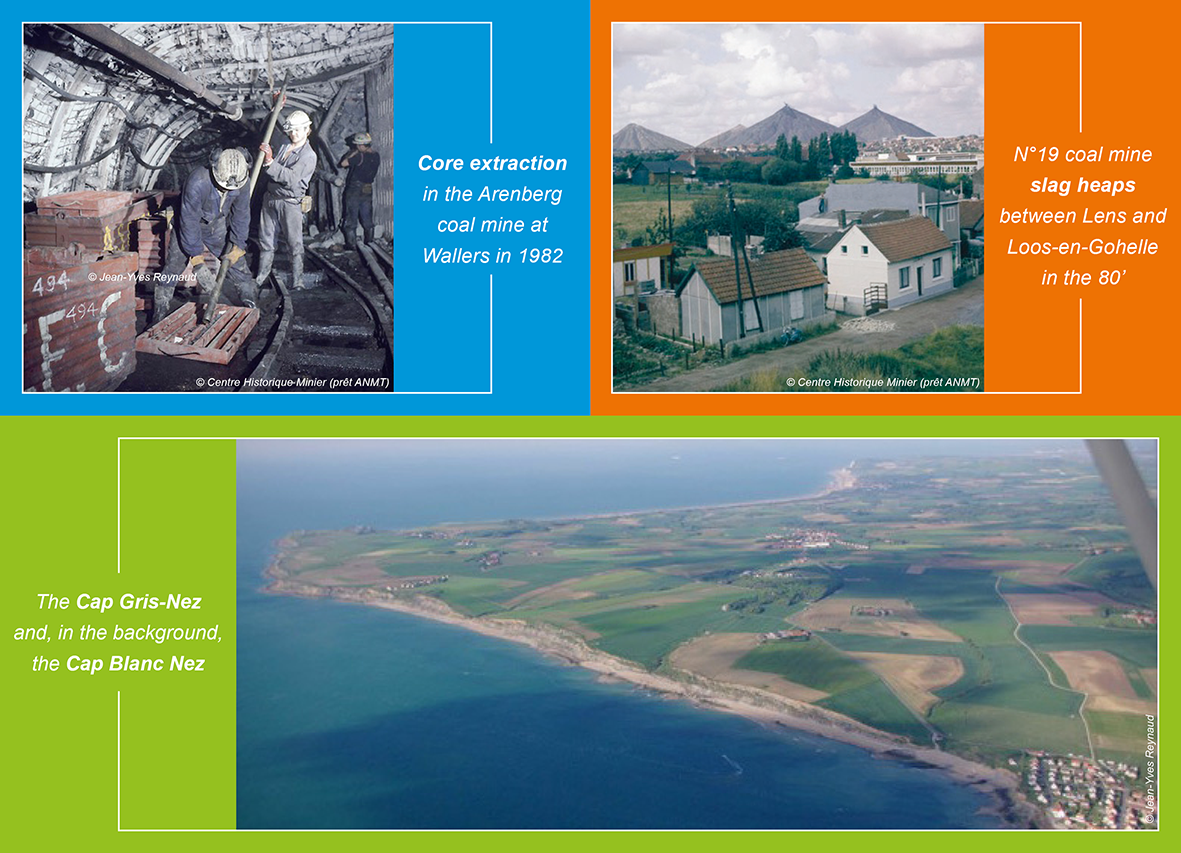 Think again… Northern France is rich from a high geological diversity along the coast or inside its territory.
You're welcome to discover that thanks to the diverse field trips.


Geosciences Research and Education in Hauts-de-France Region

Most research and teaching activities are located on the University of Lille, on its Villeneuve d'Ascq campus. It hosts three main research units:
- The "Laboratoire d'Océanologie et Géosciences" UMR 8187 LOG – CNRS / U. Lille / ULCO.
This unit is also located along the Jurassic cliffs at Wimereux.
http://log.cnrs.fr
- The "Laboratoire Evolution-Ecologie-Paléontologie" , UMR 8198 EEP – CNRS / U. Lille
http://eep.univ-lille.fr
- The "Laboratoire de Génie Civil et de Géo-Environnement" having also some offices in the School of Mines at Douai.
http://www.lgcge.fr/fr/
Most reserchers are teaching in the Earth Science Department
http://sciences-de-la-terre.univ-lille1.fr

Other Research units also working in the field og Geosciences
- The "Unité Matériaux et Transformations", UMR 8207 UMET – CNRS / U. Lille / Chimie Lille / INRA
http:/umet.univ-lille1.fr
- The UniLaSalle School at Beauvais
https://www.unilasalle.fr

At the same time, the "Société Géologique du Nord " born in 1870 is acting outside the University world to diffuse Geologic information.
http://sgn.univ-lille1.fr

30 years earlier…
30 years ago, about 700 geoscientists already met at the University of Lille. Today, geoscientists of Northern France are happy to welcome you again.
| | |
| --- | --- |
| | April 1988: RST opening session at the University of Lille (La Voix du Nord). |